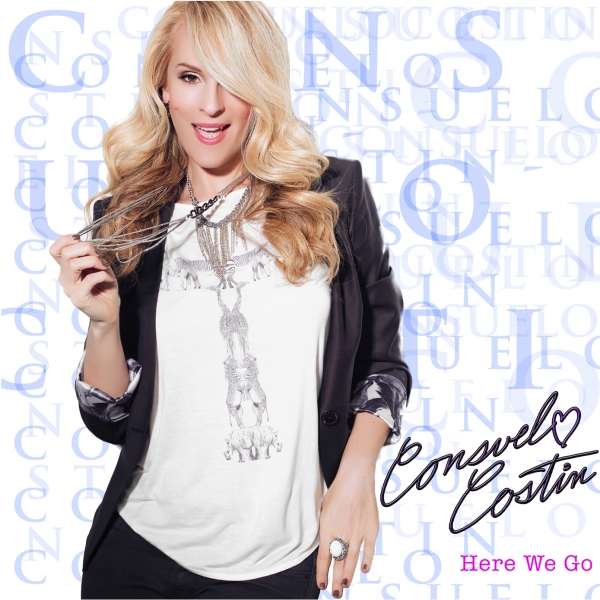 Consuelo Costin on number 15 on Billboard!
11/04/2014
As her affinity for dance music continues to evolve, Consuelo delves deeper into beats and production, finding inspiration in artists like David Guetta and Calvin Harris. Her first dance single Naked spent 16 weeks on the Billboard charts and reached #12. Her follow-up single Feel So Alive, co-written and produced by Peter Amato reached Billboards #2 spot for Breakout Artist and #21 on the U.S. Billboard Dance Charts.After losing her mother Serena Vanderbilt McCallum to Ovarian Cancer, Consuelo dedicates herself to educating women and helping to find a cure for the disease. She currently serves as Vice President of the Ovarian Cancer Coalition of Greater California. Consuelo has performed around the world and shared the stage with such notable artists as Mya, Tweet ,Vanessa Carlton and Joe Cocker.An estimated 50+million people have been exposed to Consuelo and her music so far, in countries such as USA, UK, Germany, Switzerland, Austria, France, Vietnam, Peru, Colombia, Mexico, China, Poland, Italy, Canada, Philippines, Brazil, Greece, Ecuador
Thed Widell & Vishaj Ft Biim
Without You
Thed Widell , Vishaj and Biim have made a perfect mix of club-friendly and radio-ready tune with a dark vibe all over it.
Justin-Sane
Getting colder
From the sunny beaches of Turkey to the fresh cold north of Sweden, Justin-Sane's love for music and EDM has truly had a great impact on his life.
Shu
Infinity
Shu from Tokyo delivers a progressive house bomb! Infinity is filled with energy and Beautiful melodies. The beautiful Piano melody in the drop sticks to your mind! Shu (Shu Horiike, born 26th Novem...