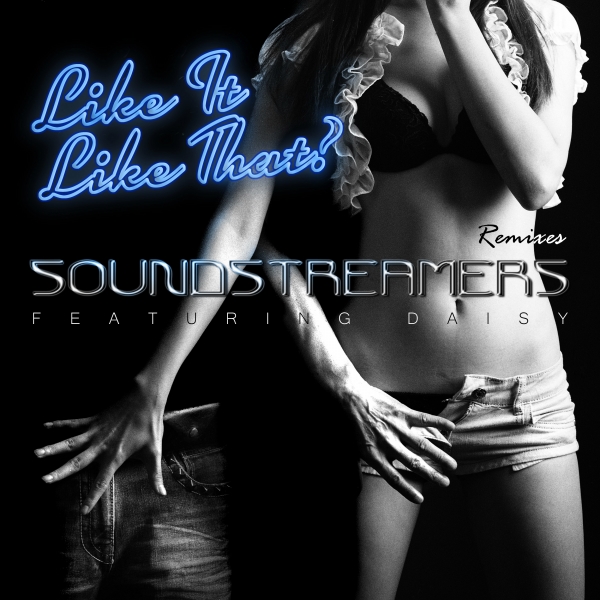 Soundstreamers Remixes!
02/02/2015
Some new hot remixes of the huge success Like it like that by Soundstreamers.
Music inspired by all senses!

Soundstreamers serves up delicious electronic house to quake any dance floor. "Like It Like That?" has numerous instant hooks and a contagious, knife sharp chorus with filthy beats and lyrics.
The Swedish electronic dance duo consists of the songwriters Linda Sonnvik and Christian Oscarsson. They were introduced to each other a year ago by fellow songwriter Peter Boström who they co-writed with. The cowrite turned into a tight collaboration between Sonnvik and Oscarsson, growing into Soundstreamers.
The two invited Daisy for ravishing vocals on their debut single. Daisy previously had an international hit with "Everytime".

Soundstreamers curiously create music inspired by all senses. The cover art, giving an extra layer to the song, is photographed by Taiwanese professional photographer Jack Lin.

When not working with the duo; Soundstreamers are creating music together for several artists.

Justin-Sane
I want to see
I want to see are a progressive house track with a heavy beat and melody and soft parts with male vocals. Justin-Sane is again mixing genres beautifully.
U4JA Feat Alex Holmes
Never Say Never
U4JA has teamed up with Vocalist Alex Holmes for this party stenched happy dancetune!
Eugene Lefrogue
Bench in the park
Eugene Lefrogue (Evgeny Stukov) was born in Russia, Moscow. He started to play the piano as a child, when he was 6 years old. With 13 he started to compose this own music.