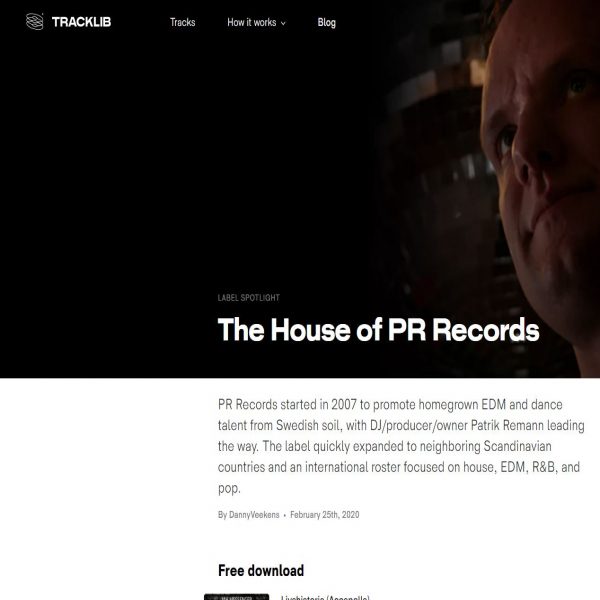 Label of the week on Tracklib.com
28/05/2020
Sweden is one of the world's biggest exporters of music. At its peak, the country was the third-largest music exporter in the world-right after the USA and the UK. A wide range of music such as pop hits, EDM & minimal techno reach masses worldwide, all the way from the Nordic hit machine.

PR Records rides that wave for over a decade now. 'A lot of Swedes are creating worldwide dance hits now,' says founder Patrik Remann. 'With PR Records, we always want to create something better; not copying old stuff. Instead, developing artists and new styles of music. We have found and started some careers on PR Records such as John de Sohn, Vigiland, and Swedish EDM artists like Alesso Facchetti.' But the free download of PR records is actually not an electronic song, but a reggae acappella-in Swedish.
Patrik Remann
Loosing myself
Patrik Remann has with his alias The Lab wizard and under his own name climbed high on the success steps in recent years. He has built a fan base both in Sweden and internationally, both as a DJ and...
U4JA
Night Light
Happy vibes and dancing feet from the Swedish U4JA
DUAL
Keyvoices
Dual is the artistic name of Rui Sergio. DUAL lives in Ourém, city of Portugal. He creates songs on guitar, but also on the piano. With some influences, since the classic to heavy-metal. This song,...