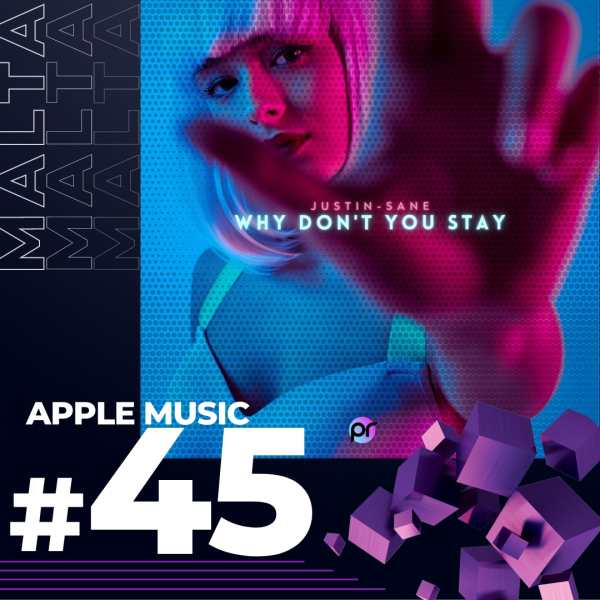 Malta Apple music Top #45 - Justin-Sane
25/05/2023
Justin-sane, a highly talented and innovative artist, has been making waves in the music industry with his catchy and dynamic sound. Known for his exceptional ability to create tracks that mix genres, Justin-sane has a knack for combining various musical styles, leaving listeners enthralled and wanting more.

On his latest release, 'Why Don't You Stay', Justin-sane uses the vocal house genre to showcase his artistic versatility and keen sense for catchy melodies. The track has an infectious and energetic atmosphere.

'Why Don't You Stay' encapsulates the essence of vocal house music while infusing it with Justin-sane's talent for unique and memorable melodies. So memorable that it reached at #45 on Apple Music in Malta.